Male French Stand With Neck Block
The stand assembles & disassembles easily, Adjustable height up to 5 1/2 feet, and as low as 4 feet 4 inches. packaged securely for shipping, High quality!
The actual torso is made of fiber glass and is covered with Foam and White material - The wooden Stand is stained in Burgundy, Natural or Black Wood- Beauty! Displays Slacks as well
Measurements:
Height: 29.8 Inches
Waist: 34 Inches
Width: 19 Inches Shoulder to Shoulder
Bust: 40 Inches
Hips: 40 Inches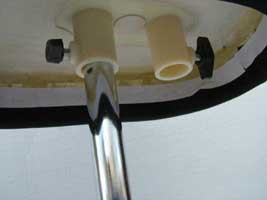 Includes Optional Assembly Method to use a slacks French Stand.
Price:$60.00
Shipping:$22
Availability:In Stock
Rental: Weekly Rate $35.00
Please call